Sometimes mascara just doesn't do it for us and we need something a little more glam. That's where false lashes come in. These babies can take your eye makeup to a whole new level and have you feeling extra cute! But… applying them can be a huge pain, especially if you're a beginner. So, here's some tips on how to flawlessly apply falsies for all you lash lovers!
First, the 5 tools you'll need for flawless lash application are:
Scissors
Clear lash glue
Tweezers or Lash Applicator
Close-up mirror
Your favorite lashes, of course!
Now… let's get down to business. How do we apply them so they look like this?!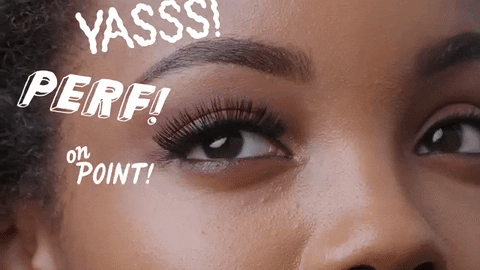 1. Wrap them around a brush handle
Prep the lashes by wrapping them around a brush handle. This makes the lash band curve which will make the lashes form to your eye shape better!
2. Measure and cut! 
Always measure the lashes to your eye and cut them. 9 times out of 10 the lash band will be too long and not only will it be noticeable, but it can brush up against the inner corner of your eye and irritate it. Take a small pair of scissors and cut the band from the outer corner, never the inside.
3. Lash glue 
Take a clear lash glue and apply it directly on the band. Leave the glue on for 30-40 seconds before applying it to your eye so that it has enough time to get tacky. The tackier the glue, the better. Then, apply them to the middle of your lids. Once they're stuck, use your tweezers to place them on the corners.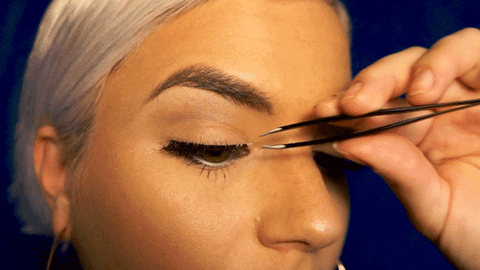 4. Apply extra glue to the inner corners and ends 
The inner corner and ends are where your lashes are most likely to fall off, which is very noticeable. So, apply extra glue on both ends to ensure they stay in place!
5. Use an eyelash applicator 
If you struggle with applying lashes with your hands or tweezers, eyelash applicators do exist and make the job easier. Check out this Ardell one on Amazon! This has 2 sides: a curved applicator for applying the lashes, and a silicone tip for pressing the corners down.
6. Get in position! 
For flawless lash application, trying placing a mirror beneath your face and your elbows on a table so that they can be steady. By having a mirror below you, it creates the perfect view and angle for getting your lashes right on your lash line.
7. Eyeliner and Mascara 
When you're all done, always apply eyeliner to cover up the lash band, as well as another coat of mascara to "marry" the lashes. You can also use a lash curler to really make that marriage last ;). The point of this is so that your real lashes don't stick out under the false ones!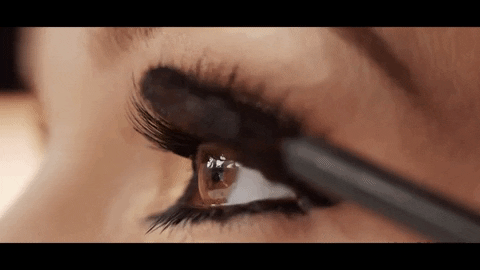 With all of this, your new lashes should be able to withstand a windstorm and look absolutely fab!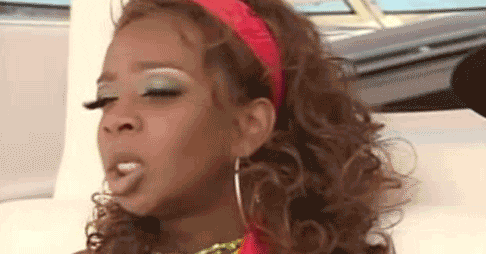 What are some of your tips for flawless lash execution? Let us know in the comments!
Stay glam!
xoxo